Truly Luxe Level 3 Services
We know that COVID-19 has left many of you feeling overwhelmed and anxious due to uncertainties. We are all learning the "new normal" way of living, therefore managing everything can be challenging for any family (individual).  Truly Luxe is here to help. We offer lifestyle management concierge services that are aimed at looking after your best interests.
With our country adjusting to the revised COVID-19 regulations of level 3, balancing your family needs and your new at-home-work-life isn't easy. Working as your personal assistant, we can assist you with your needs while adhering to all COVID-19 regulations.
The government introduced a host of new regulations on the 1st of June. With these new changes, you might be wondering which of the concierge services you have access to? Truly Luxe is here to make life a little simpler with the following services offered under level 3.
Business Travel Logistics (inter-provincial travel) (accommodation and flights strictly for work purposes)
We can assist in arranging all travel itineraries. According to level 3 lockdown regulations, these include essential business travel and accommodation.
Under level 3, most retailers are open for business. To help give you peace of mind, we handle all customer shopping requests such as groceries, medication, and clothing. Our business as well as our 3rd party providers will observe strict hygiene protocols for all shopping requests.
Alcohol Deliveries Between Monday – Thursday
As per government regulation, alcohol can be delivered from 9 am to 5 pm, Monday to Thursday. Under level 3, weekend alcohol sales are prohibited.
Private Chef Arrangement
For families looking to take a break from preparing their meals, chefs can be arranged for fine dining. All chefs will adhere to the necessary tests required by clients.
Vehicle Hire Arrangements
Sit back and let us pick up your vehicles. We will do all the arrangements, sanitation, and delivery of all vehicles to your premises.
Housekeepers
Professional housekeepers can be assigned to families. These cleaners are selected from our top 3rd party providers and will undergo the necessary COVID-19 test. All housekeepers will be provided with the necessary PPE to ensure the safety of all clients as well as their families.
Working from Home Set-Up and Optimization
With more people working from home, we can assist with internet speed optimisation for your home office. We also help with creating focus-friendly working spaces for your dedicated home workspace.
Nannies
our 3rd party nanny service providers are ready to assist families as per the regulations published in the gazette. We will ensure to the best of our ability that the ladies on our books have stayed at home, are safe and in good health. Each nanny will be provided with a 4ply washable mask, a personal hand sanitizer, and a personal hand wash. Strict records will be maintained for all nannies in terms of movement to ensure safety and tractability.
Luxury Concierge Services in South Africa
Your life changed – it didn't stop. Our bespoke service will work with your new home and living adjustments as well as changes you've adapted for your family. This service gives you the power to pick exactly what you want. With a quick email or phone call giving you access to a personal assistant who is ready & waiting to help you with your requirements – whatever these may be.
As Truly Luxe, we pride ourselves in giving our best and making sure that your needs are always met. Your family is your priority – we are here to make you our priority.  Get a helping hand, contact us today!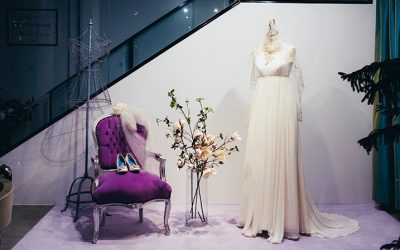 Fashion and art as investments (Part 2) Fashion too, has an appreciative value. Industry giants have often remarked that a closet is always incomplete without a Chanel jacket and even though the comment appears to be meretricious or flamboyant, there lies a core of...
read more